I got the urge to decorate this weekend - so I bought a few new accessories and knick knacks to make my house feel a little more like fall.
I focused mostly on the mantle - I bought some leaves and berries swag for $5, some fake pumpkins for $3 and added those to some other things I had around the house already.
It's still not perfect, but I'm going to look for some other things this week - I might change things up and use a couple of lanterns like these: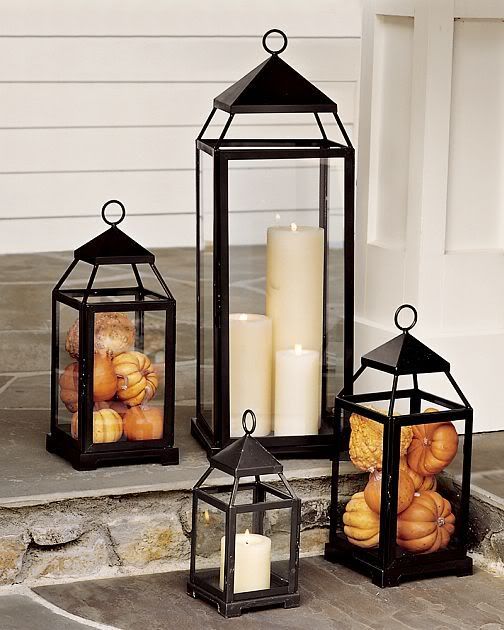 And I'd love to create a garland to drape underneath the mantle like these beauties:
from
Stop Staring and Start Sewing
from
Taylor Design
from
all sorts
I'm thinking this might be a good project for this coming weekend!
Stay tuned for more fall decorations - the dining room centerpiece is still in progress!