I keep getting excited every time a new celebrity announces their pregnancy. I have some great famous ladies to share this journey with! Most of them are due a little before me, I'm sure, but it's still fun to see their updates! Just this week, these celebs have announced they are expecting. No due dates were announced, though!
Christina Applegate
, who's expecting after breast cancer and a double mastectomy

Melissa Rycroft
from the Bachelor (Jason's Season)
Ali Larter
, from Heroes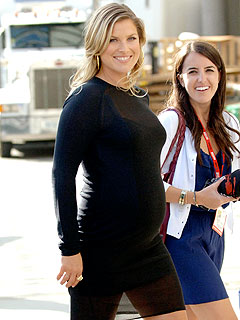 Now only if Angelina was having another and due in February!